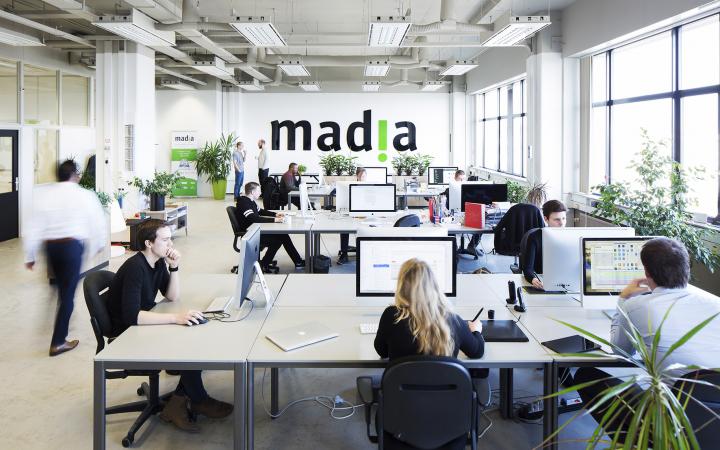 Exact OroCommerce Integration
Number 1 Business Management Software
With more than 350.000 users, Exact online is one of the most used business management tools in The Netherlands. Get a realtime insight into business processes such as orders, inventory and products with an Exact OroCommerce integration.

In order to implement the Exact integration, thorough knowledge of Exact and OroCommerce are needed. That's why we help you to deploy the integration. Together, we start by assessing your needs in the integration, followed by the actual installation, system testing, and maintenance once the integration is made.
OroCommerce and Exact features
Streamline your enterprise processes by integration powerful features.
Products
Pricelists
Inventory
Order History
Categories
Debtors
Media
Official OroCommerce Partner
Madia is an official OroCommerce partner, our development team has a broad experience with creating integrations for OroCommerce. Would you like to know more about the possibilities? Let us know. Together we will look how the integration can best fit your needs.
Contact
Contact us, we would love to tell you more.