b2b
BMS
BMS is one of the largest B2B building material shops in Switzerland. They serve all of Switzerland with a wide range of products for the construction industry online and in their shops (110 locations). BMS is also committed to addressing the current and future challenges of the construction industry, including digital transformation.
Naar website
The Challenge
With a product catalogue of almost half a million products, starting a webshop was quite a challenge for BMS. How to handle product information, how to offer products in the right way and how to manage this efficiently? BMS also wanted to fully digitise their back office activities such as inventory management and fulfilment from warehouses and 110 physical shops.
Solution
For BMS, a completely new webshop was built on the OroCommerce platform. Because of the powerful technology, the platform is able to offer 500.000 products online. In addition, Akeneo PIM was used for product information management, and Marello DOP is the platform that manages the complex processes at the back-end. Together, these three platforms form a powerful basis with which BMS has taken a big step towards the digitalisation of their B2B sales.
Marello DOP
Digital Operations
Akeneo PIM
Product Information
500.000 products
Catalogue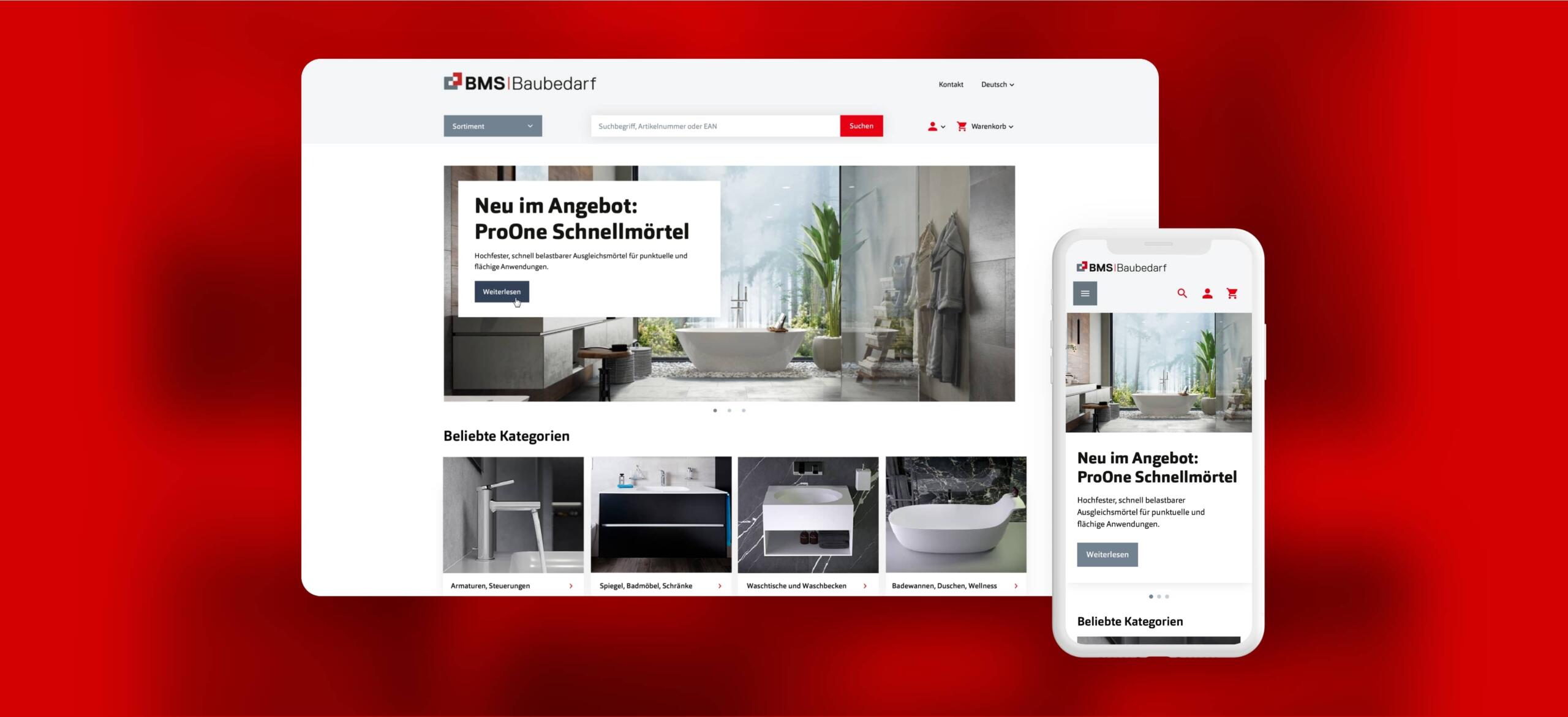 Challenges
How to digitise sales when you have half a million products in your portfolio and supply your products from your own warehouses and 110 physical shops? How to bring online and offline together and how to ensure that it is easy to manage? These were the most important questions for BMS. Through extensive screening and eCommerce workshops, all of BMS' wishes were listed. It soon became clear that a whole new eCommerce architecture had to be designed for BMS to ensure the right online strategy.
The goals in this project were:
Setting up a new B2B webshop
Enable product management for half a million products
Digitalise complex back office processes, including stock management and fulfilment
Create an integration with the existing ERP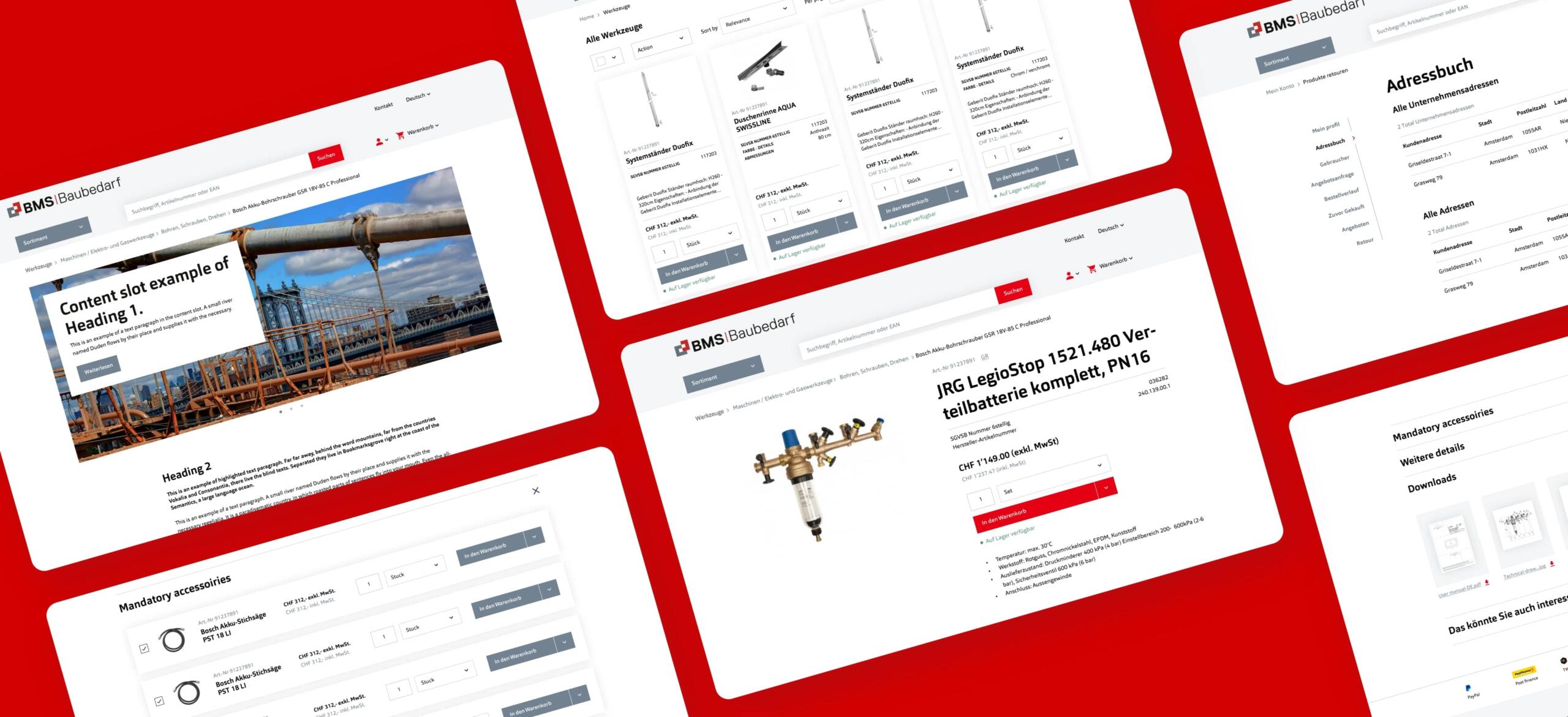 The Solution
An entirely new eCommerce architecture was set up with a number of 'best of breed' platforms; OroCommerce for the webshop, Akeneo PIM for the product information management and Marello DOP for the back office processes. An integration has also been made with Microsoft Business Central, the existing ERP. Connecting all the platforms makes a powerful collaboration between them possible. It gives BMS full control when it comes to selling its products online.
Online Sales

B2B platform OroCommerce was used for the new webshop. This platform ensures that typical B2B sales processes are possible online. Every customer has its own account, shopping lists can be created for easy ordering and personal price lists ensure that customers see their own prices.

In addition, customised functionality has been built in. For example, it is possible to order 'related products' in the checkout. An example: the legs for a bathtub, which are offered directly in a set of 4 when a bathtub is ordered.

Because the webshop is intended for the Swiss market, it is available in two languages, French and German.

500.000 Products

How to manage 500,000 products and keep information up-to-date in real-time? A Product Information Management system offers the solution.

By including all products in Akeneo PIM, it has become possible to systematically maintain products and product groups.

Because the platform is integrated with the webshop, product information always complies with the correct standards. Furthermore, products can be enriched in several languages, so that both French and German information is available.

Complex Backoffice Processes

With multiple warehouses, deliveries from shops, click-and-collect and order on demand, BMS has a complex back office. By setting up a comprehensive back office system in Marello DOP all processes have been fully digitised.

Inventory is available in real-time
Orders are assigned to warehouses using business rules
Deliveries are possible from central warehouses and 110 physical shops
49 Pick-up points have been added to the checkout process
Products can be ordered 'on demand' and delivered directly from the supplier

Because all these processes have been automated, the BMS team has made enormous efficiency gains.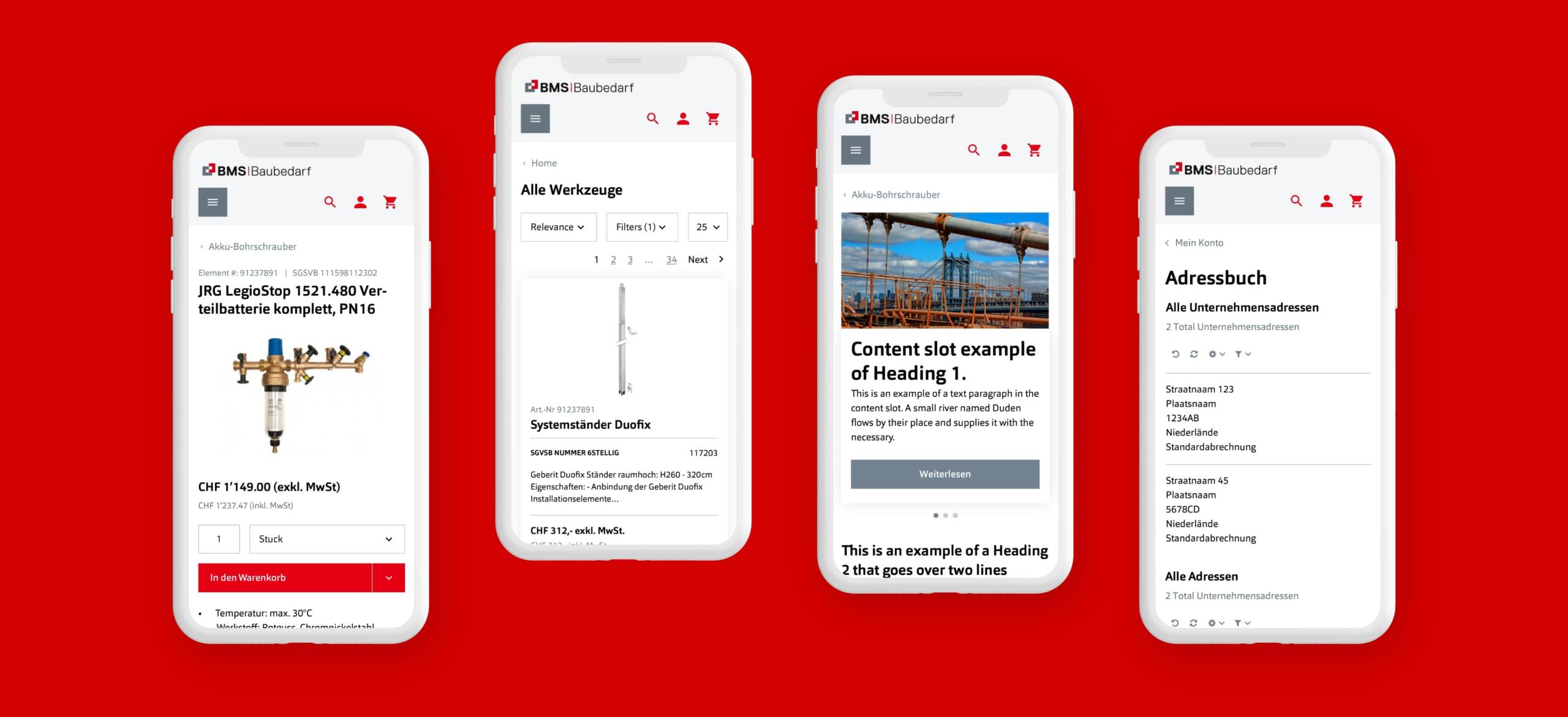 The Result
Thanks to the implementation of three powerful platforms, BMS has been able to digitise all sales processes and increase turnover. Customers can order building materials online, after which products are delivered to their homes via a fully automated route.
The new eCommerce platform also enables BMS to handle its online sales much more efficiently. The platform is designed in such a way that it can be expanded in the coming years to include multiple product categories, different countries and multiple languages.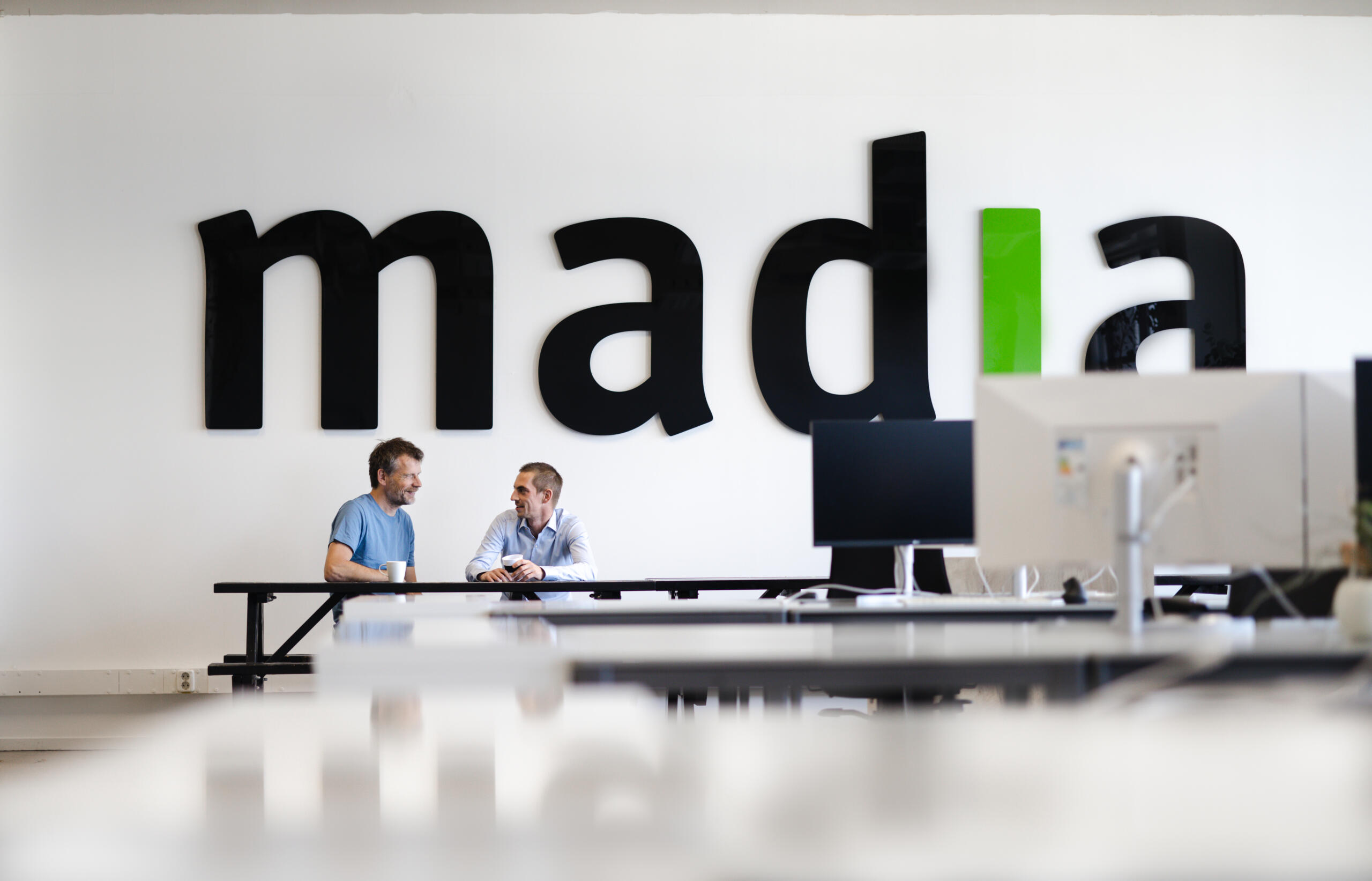 Want to know more?
Contact us, we'll be in touch.