b2c
HACO
Since 1969, Haco Wonen en Slapen has grown into one of the largest home furnishing shops in the Netherlands. Haco specialises in the sale of furniture and home accessories such as sofas, beds, cupboards and tables. Haco sells its products in 31 physical shops in the Netherlands and Spain and in their webshop.
Naar website
The Challenge
Haco was looking for a partner to migrate their Magento 1 webshop to Magento 2, with an integration to Akeneo to import products from suppliers. They were also looking for new features for stock management and in the design.
Solution
A new Magento 2 webshop with a custom integration to Akeneo and suppliers. In addition, new features to compose products and to manage stock levels smartly, make for an optimal strategy.
OMS and Accounting
Integration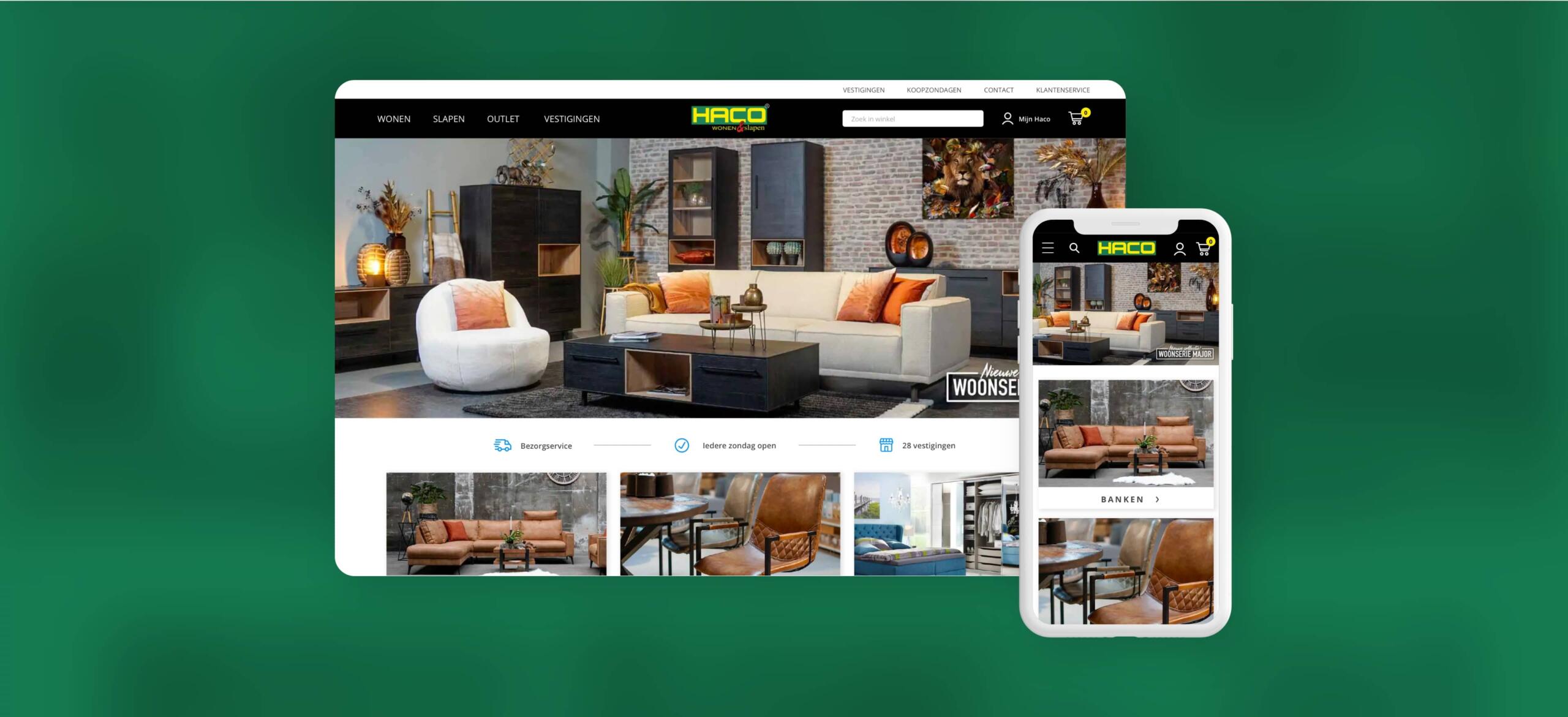 Challenge
Haco was looking for a partner with the expertise to migrate their Magento 1 webshop to Adobe Commerce (powered by Magento) and add new functionality. We worked together on a new design, a link to the Product Information Management system Akeneo and extra attention was paid to expanding the omni-channel strategy in both the Dutch and Spanish webshops.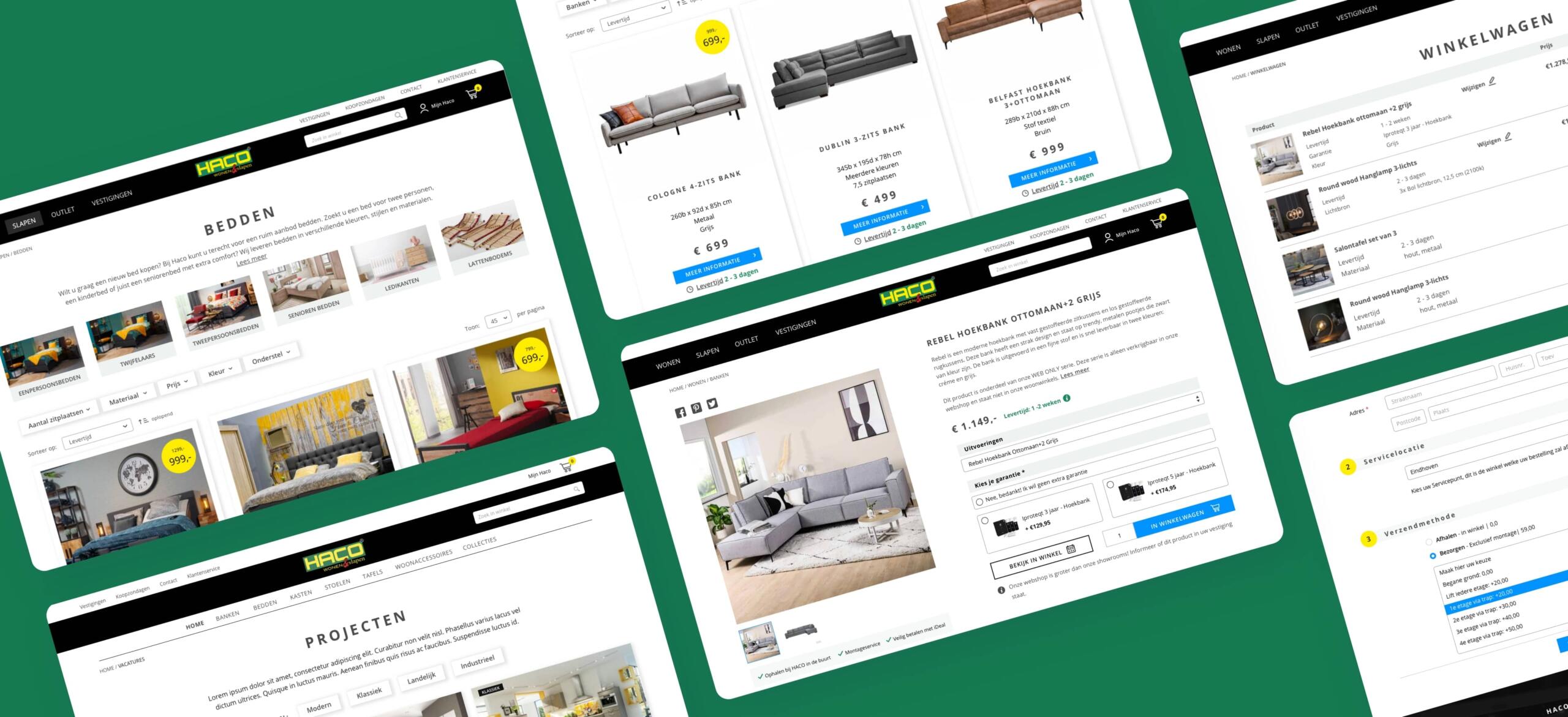 The Solution
For Haco we developed a new Adobe Commerce (powered by Magento) webshop, with a customised integration to Akeneo. By using a PIM system for product information in various languages, product management is much more efficient than before. Products can be added to the system by Haco itself or through a custom integartion with suppliers.
An Omni-Channel Strategy
Haco is active in the Netherlands and Spain. Besides the webshop, they have 31 physical locations. Because of this combination of channels, the omni-channel strategy was a spearhead for this project. This is reflected in the use of different languages, smart stock management and a buy online pick-up in-store functionality.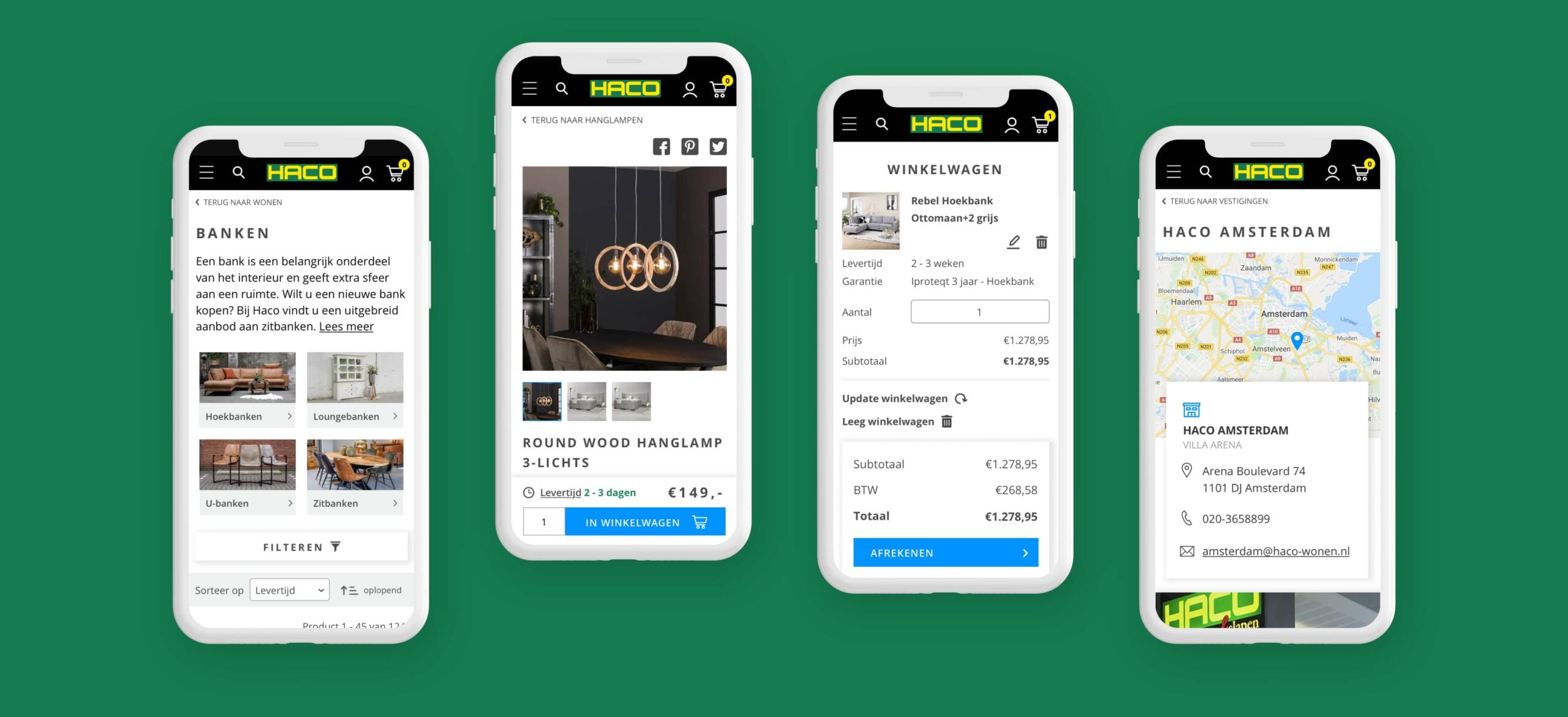 The Result
With the new webshop, Haco has made a new start on the Adobe Commerce platform. With a new design, a wide product range thanks to the Akeneo integration, and new functionality, they have everything they need to offer their customers a perfect customer experience. In addition, there has been a huge improvement in efficiency. Haco now spends less time on manual management and more time on what really matters: selling beautiful products to their customers.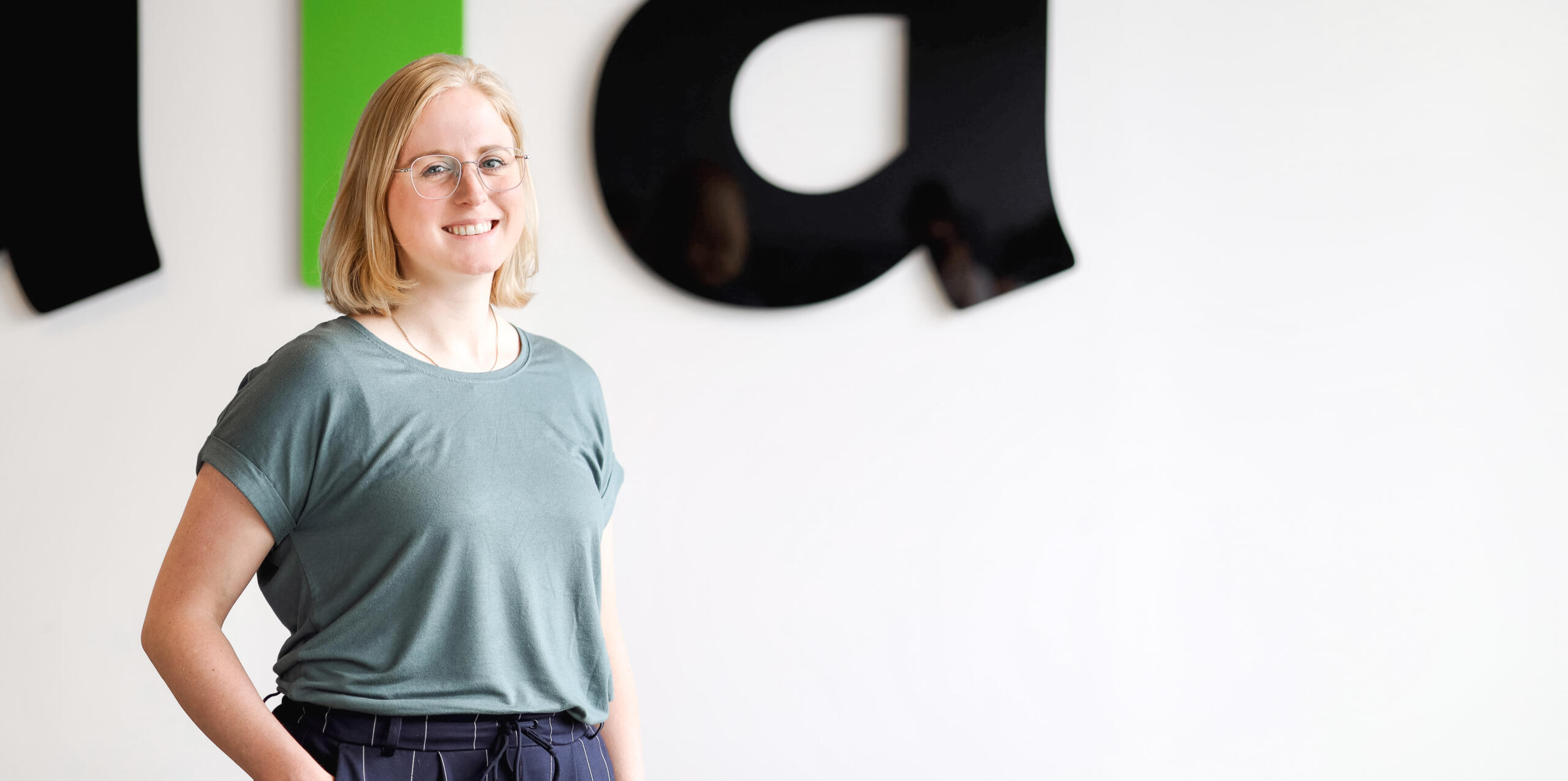 Want to know more?
Contact us, we'll be in touch.