b2b
Zinkunie
Zinkunie has been the roof and facade specialist in the Netherlands for more than 20 years. The company has a wide range of roofing and facade materials and offers expert advice and training for novice and experienced professionals. Zinkunie is still growing and with 19 locations throughout the Netherlands, the company always provides excellent and fast service.
Naar website
The Challenge
Zinkunie is a classic B2B supplier; until 2021, orders were mainly placed by phone, email or fax. Zinkunie's growth ambitions called for a digital transition within the company and a focus on eCommerce. For this reason, the choice was made to implement a PIM system and develop a new and fast B2B platform, which could be linked to the current CRM system and Order Entry System (OES). The main goal of the new platform was to facilitate an extensive product range, customer-specific catalogs and price lists and to be able to fully automatically export placed webshop orders.
Solution
Together with a team of developers and designers, we worked on developing a B2B platform where industry-specific assortments are shown and both standard and customized products can be ordered. With Akeneo, CRM and OES, Zinkunie is now able to easily create, enrich, publish, sell and deliver new products to the customer within 1 day.
Microsoft CRM and OES
Integrations
Drawing Tool
Custom Solution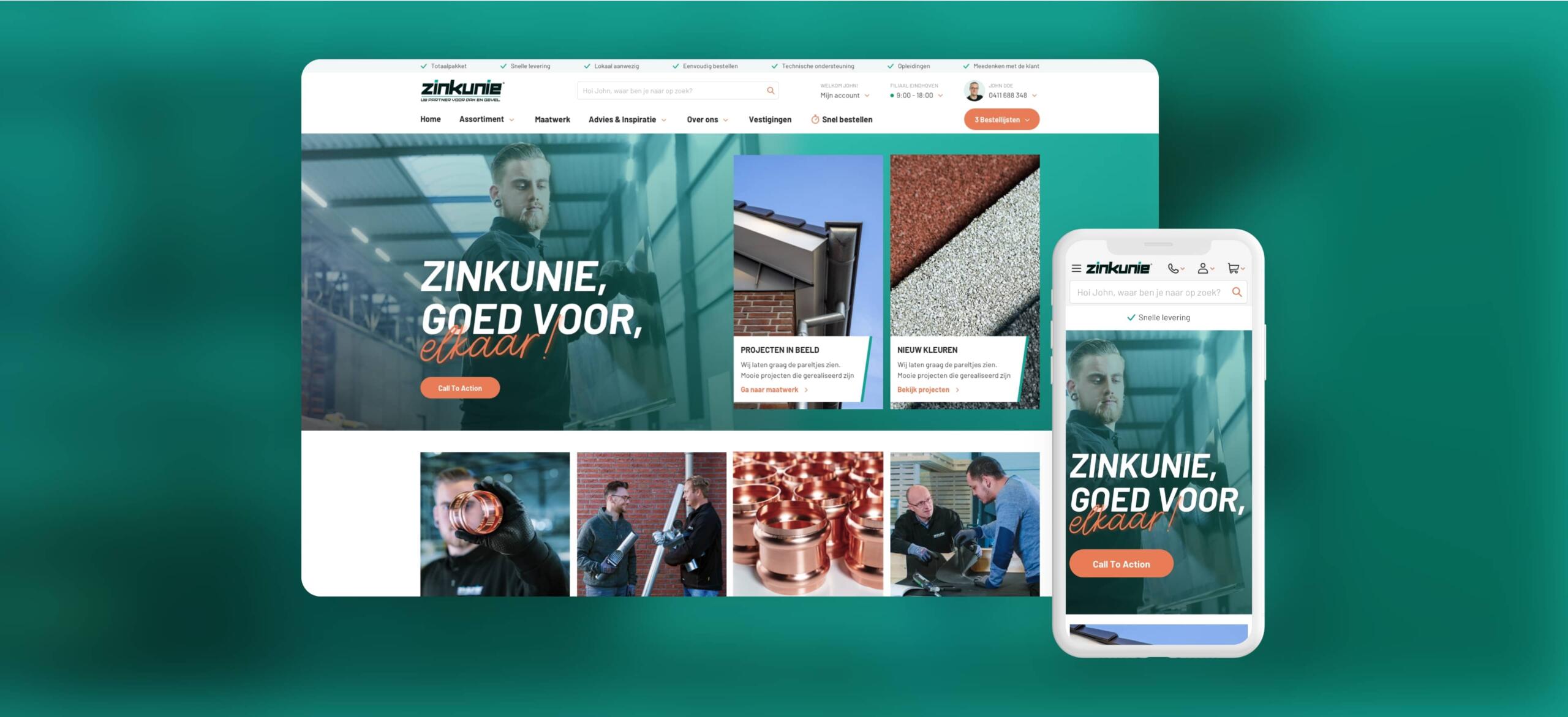 The Challenge
Zinkunie has a large product range of trade products as well as thousands of variants and custom products. Think of custom roofing material, brackets bent to degrees, or fully customized standing seam systems. A major challenge here is managing and enriching the product information and offering these products on the webshop. A solution especially had to be found for selling these custom-made products. Another challenge was the availability of custom discount prices and showing a varying product range per industry.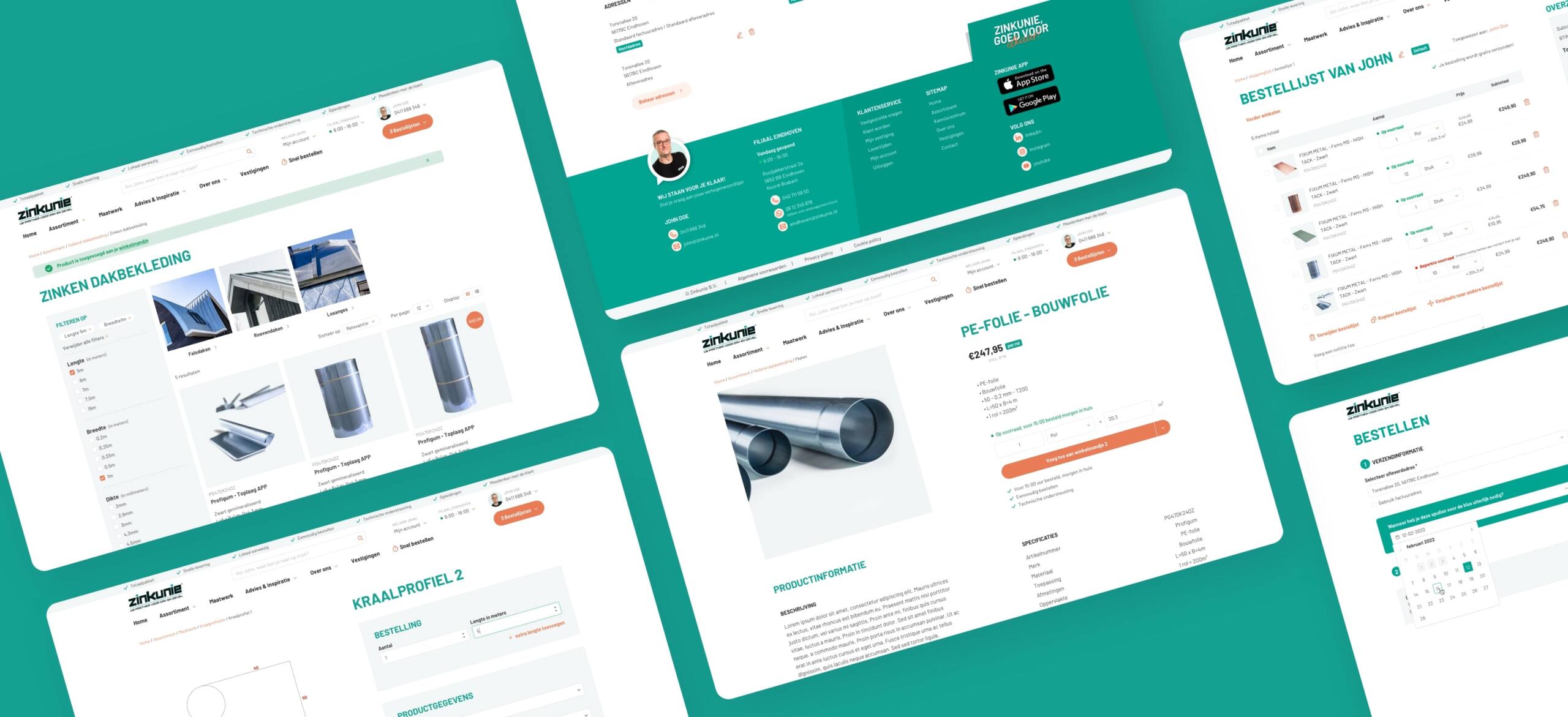 The Solution
For Zinkunie we chose to implement Akeneo PIM and develop a custom webshop based on OroCommerce including integrations with Akeneo, CRM and OES.
Custom assortment and product pricing

at Zinkunie, different ordering conditions apply per customer. Therefore, specific functionalities have been built into the new webshop to meet these conditions. Through a customized link with the CRM and the Order Management System, customers can now log into their accounts. This gives them access to an industry-specific assortment, price lists based on price agreements and the ability to manage multiple order lists.

Akeneo PIM

For a long time, Zinkunie managed product information manually based on separate sheets; an error-prone and labour-intensive process. To create a single source of truth and to simplify the process of enrichment, Zinkunie chose to implement Akeneo PIM. By now, Akeneo is the system where Zinkunie efficiently manages and organizes its growing product assortment.

Custom Products

A custom drawing tool has been developed for Zinkunie, which allows the customer to design a custom product in the webshop. In the drawing tool, related products and situation drawings can be added. The webshop also makes it possible to have standard products cut to custom lengths or bent to the desired angle.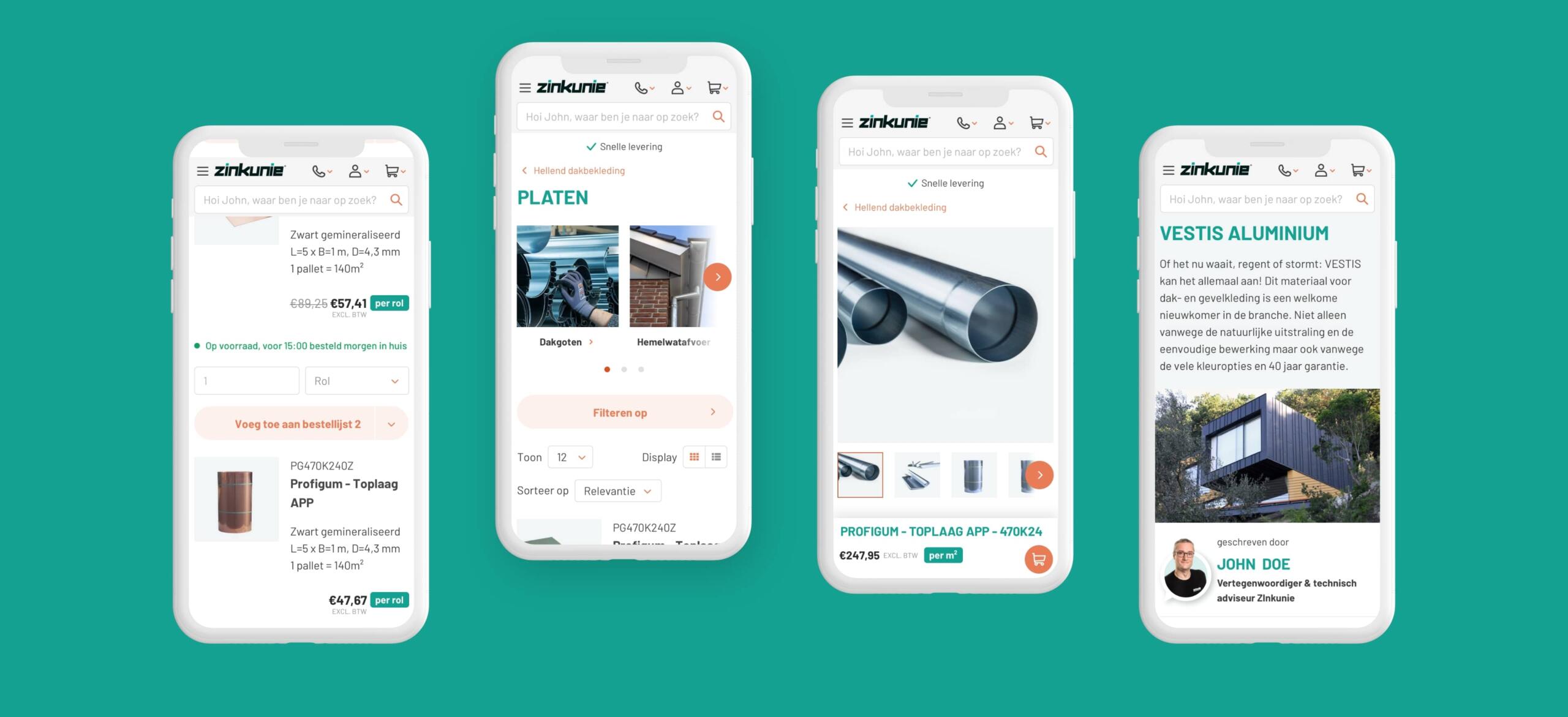 The Result
Thanks to an intensive collaboration with Zinkunie, we developed a new state of the art B2B webshop that is fully in line with Zinkunie's ambitions and wishes. The platform is linked to the Product Information Management system and integrated with existing software applications within the organization. The webshop is now an integral part of Zinkunie's commerce strategy.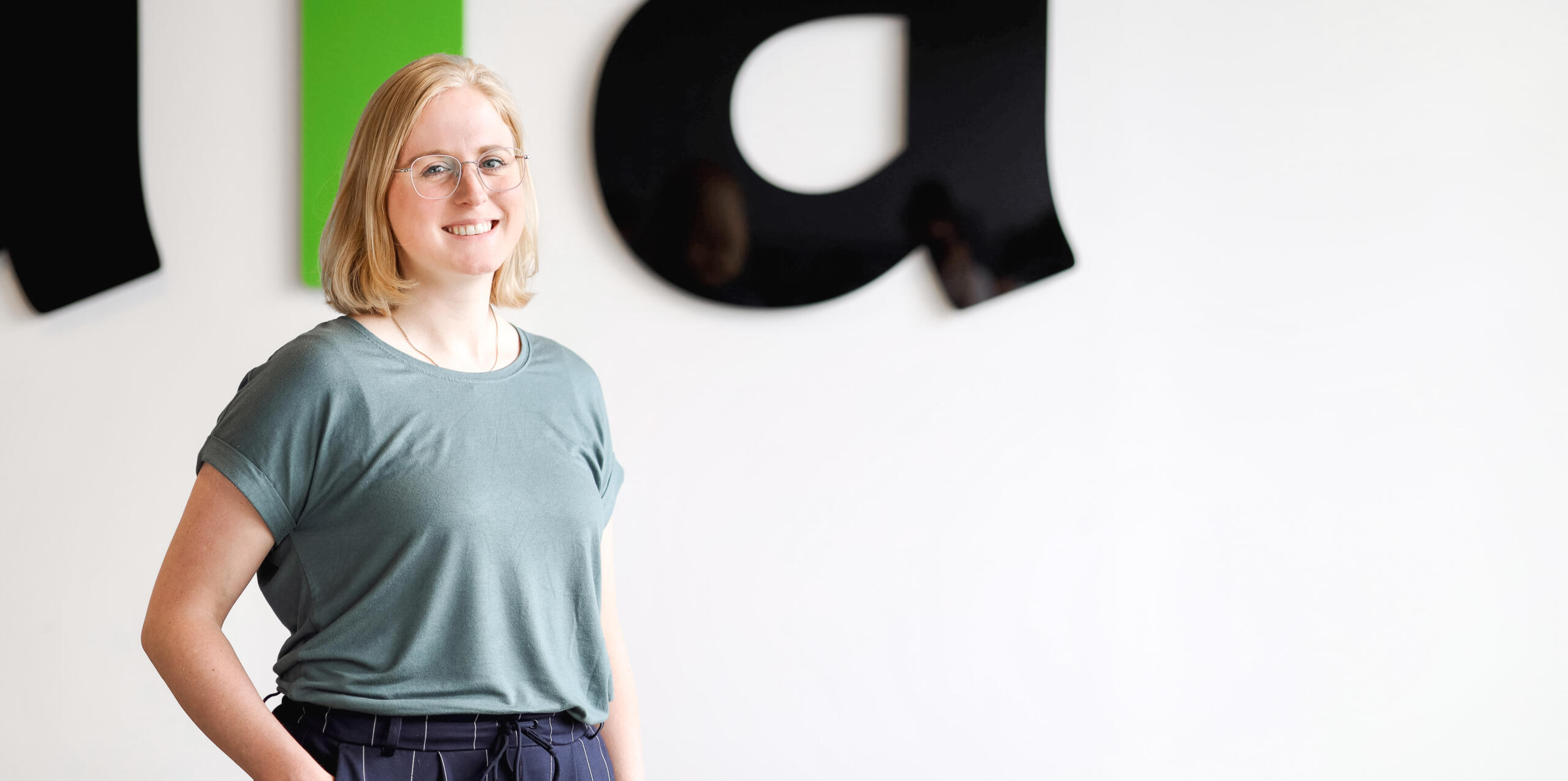 Contact us
We'd love to tell you more.