B2B Marketplace
eCommerce is becoming increasingly important in the Business-to-Business (B2B) sector. More and more B2B companies are looking for alternative sales channels, besides regular sales via telephone and e-mail. In recent years, eCommerce has therefore become increasingly important. After all, as consumers, we are used to being able to order everything online. Therefore, more and more companies have a B2B webshop where products are sold.
Start a B2B Marketplace
More and more B2B companies are joining a B2B marketplace or starting their own. An online B2B marketplace is a platform where different sellers can offer their products online, similar to well-known online B2C marketplaces such as eBay, Amazon and Bol.com. It is predicted that B2B marketplaces could account for 30% of all global B2B sales by 2024: an estimated $3.6 trillion, up from $680 billion in 2018.
A New Sales Channel

A B2B marketplace is an easy way to open a new sales channel. All functionality is already present, which means you can start quickly.

The (start-up) costs are often much lower than when opening other channels.

Reaching larger audiences

Selling via B2B marketplaces is a good way to reach a new audience.

Often, customers are already familiar with the B2B marketplace and search for certain products. This way, they also find you, something that might not have happened otherwise.

Loyalty

B2B customers are generally more loyal than B2C customers. They will not easily switch to another brand. But if they are already familiar with a B2B marketplace, that loyalty is already there.

Brand Awareness

Selling on a B2B marketplace will bring brand awareness. Although you offer your product through a third party, you can still make references to your brand. Packaging and invoices may contain your name and logo.

Gather Reviews

Many marketplaces give B2B buyers the option of leaving a review. In reviews, they indicate what they think of your products and service.

Omnichannel B2B

B2B companies are constantly looking for new channels to reach new customers. A B2B marketplace is an excellent addition to your B2B omnichannel strategy. With more sales channels, you have a broader presence in the market.
Starting a B2B marketplace
Many new B2B marketplaces are currently being set up. But why start an online marketplace?
In fragmented markets especially, where supply and demand have difficulty finding each other, it can be beneficial to start a marketplace. It is expected that more and more producers, and even competitors, will come together to start marketplaces. By bringing together different companies with similar expertise products become more visible in the market.
The advantages of having your own marketplace
Greater visibility
More convenience for the customer, one place for specific products
Control over which product types are offered
Collaboration with other parties to offer new products to current customers
More funds for marketing activities
In short, starting a B2B marketplace will provide a strengthened position in the market.
Software for a B2B Marktplaats: OroMarketplace
OroMarketplace is marketplace software built specifically for the B2B market. It contains standard elements that every marketplace needs and at the same time it is flexible enough to support customised processes.
This is what sets OroMarketplace apart from other platforms:
All-in-one

OroMarketplace is an all-in-one solution for digital marketplaces. All aspects of buying and selling can be managed from a central platform.

B2B functionality

The platform includes standard features such as account management and support for multiple warehouses. This requires much less customisation than traditional solutions, which significantly shortens time-to-market.

Marketplace Workflows

The built-in workflow engine makes it easy to automate the onboarding of new sales staff, order approval processes, checkout steps, negotiations and quotation requests.

Vendor Management

Manage vendors on your platform, give them different roles and rights and view personal dashboards.

Flexibele Integrations

Thanks to flexible APIs, OroMarketplace can connect to any CMS system via a headless integration.

Open Source

An open-source architecture ensures that the system can be adapted to any business need.

CRM

The built-in CRM provides a complete picture of customers. Leads and opportunities can be easily managed.

Any Marketplace Type

OroMarketplace supports any type of marketplace, whether vertical, horizontal or all-in-one.

Transparant Licence

The transparent licensing model is not based on user or transaction costs.
Getting started with a B2B marketplace?
Are you convinced to get started with a B2B marketplace? Whether you want to start selling on an existing sales channel, or set up your own B2B marketplace platform, we are here to help! Here's what we can do for you:
Start selling on marketplaces. We get you started with the right operational software. We streamline product management, order management, inventory management, payments, link your ERP and more.
Start your own B2B marketplace. Together, we work on your B2B marketplace functionality, design and onboarding.
We give you certainty about the price, quality and duration of the marketplace project.
Through frequent consultation, goals are set, priorities determined, progress guaranteed and activities evaluated. This transparent way of working provides insight into the progress of the project. This is how we work together on a successful B2B marketplace implementation.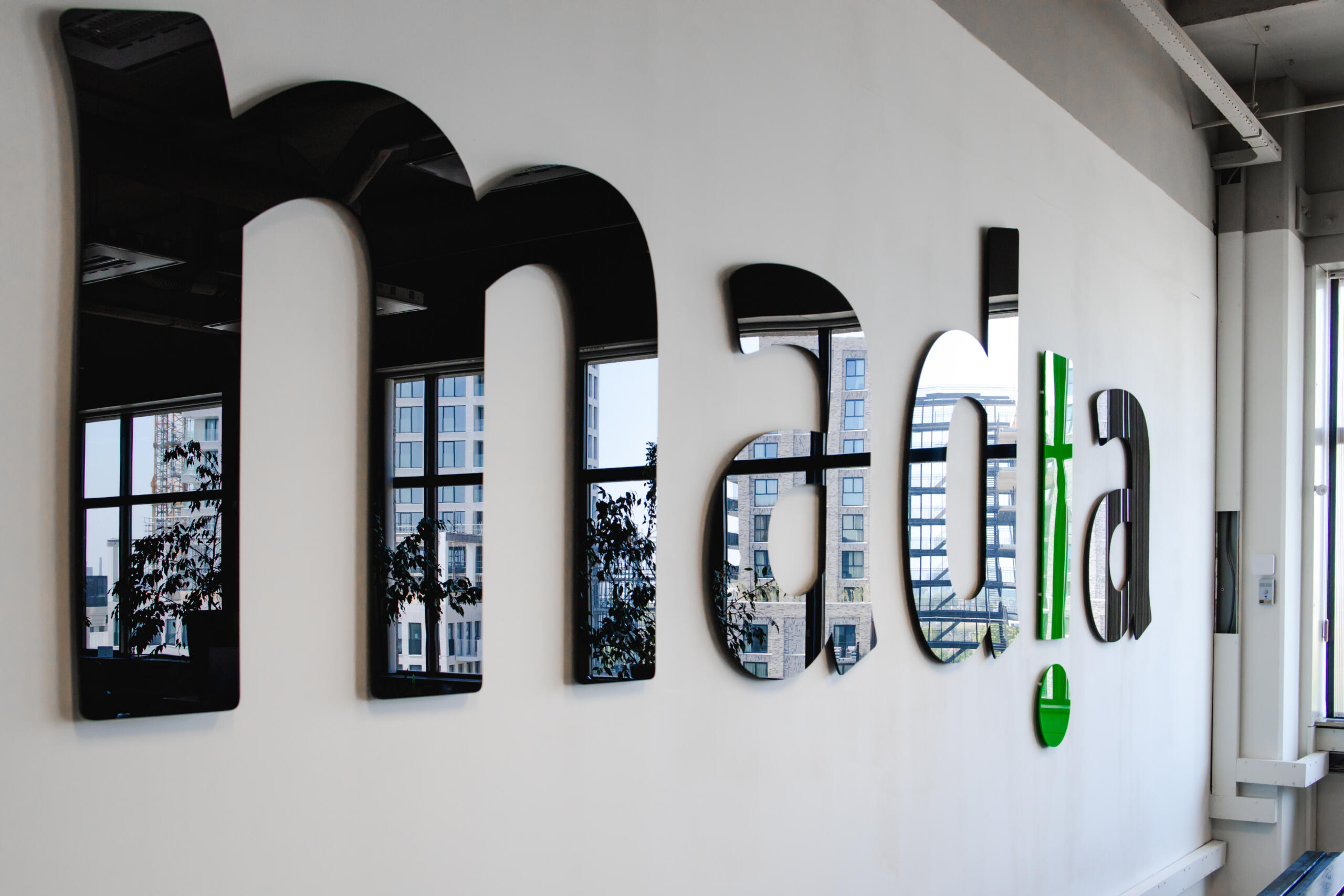 Contact us
Want to know more? Get in touch!